Staphylococcal manipulation of macrophage responses
06.07.2023
12:30 pm
2:00 pm
Joint Microbiological Colloquium
Volker Winstel (Medizinische Hochschule Hannover)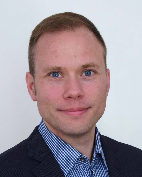 Speaker: Volker Winstel (Medizinische Hochschule Hannover)

Host: Andreas Peschel (CMFI)

Date & Time: 06.07.2023, 12:30 – 2 pm

Venue: 3M07, GUZ

Abstract:

Macrophages are widely distributed effector cells of the innate immune system. Apart from their elementary role in tissue homeostasis, development, and wound healing, macrophages essentially contribute to the clearance of a wide range of infectious agents. However, high-priority pathogens such as methicillin-resistant Staphylococcus aureus (MRSA) have evolved sophisticated mechanisms to manipulate or kill macrophages during the course of infection. One such strategy involves the biogenesis of immuno-suppressive and cytotoxic purines including deoxyadenosine, a potent effector-nucleoside that targets the mammalian purine salvage pathway-apoptosis axis in abscess-invading phagocytes. This seminar will summarize and highlight the function of staphylococcal effector-nucleosides at the host-microbe interface, with a particular emphasis on the role of these toxigenic molecules during acute and chronic S. aureus infections. Ultimately, novel therapeutic intervention strategies will be discussed that are designed to ameliorate staphylococcal infection outcomes in hospitalized and severely ill patients.