Obesity and metabolic diseases like diabetes belong to the heaviest health burdens in modern and developing societies. Underlying aspects leading to the development of obesity affect energy balance regulation of the human host. Nutrient absorption is one aspect of energy balance, however to date knowledge on how we regulate the absorption of nutrients we eat is sparse. This group investigates the underlying mechanisms leading to metabolic diseases with a focus on the interplay of the gut microbiota and host metabolism at the intersection of nutrient absorption.
In previous studies we have shown that gut microbes partially regulate nutrient absorption in humans and we could show that during low calorie diets our gut microbiome increases bacterial fitness with regard to nutrient supply leading to increased competition with the host leading to reduced calorie absorption in humans and mice. Our projects are geared towards understanding how gut microbial communities and genetically engineered bacteria affect nutrient absorption and metabolism of the host in humans and gnotobiotic mice.
---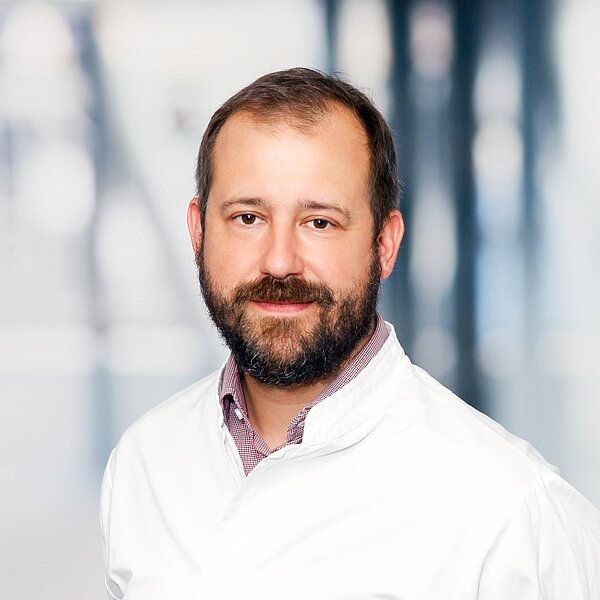 Prof. Dr. Reiner Jumpertz-von Schwartzenberg
University Hospital Tübingen
Diabetology, Endocrinology, Nephrology
reiner.jumpertz-vs

@

med.uni-tuebingen

.

de
Website
Reiner Jumpertz-von Schwartzenberg worked as a physician and clinical scientist at the Clinic for Endocrinology at the Charité in Berlin for almost 10 years and now became attending physician at the Tübingen University Hospital as well as professor for Clinical Metabolism and Obesity Research. His main interest focuses on the clinical and translational aspects of the gut microbiome and nutrient absorption, metabolism and diabetes sub-clusters.